Installing Residential Siding in Nashua
We Can Protect Your Home's Exterior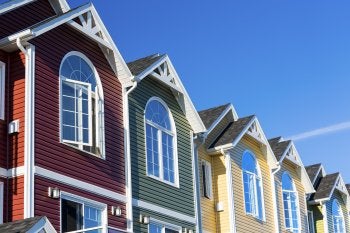 Choosing the right siding could make a huge difference for you and your family as the seasons change. At United Roofing we make sure that you are prepared for every season by informing you of the advantages of each type of siding that we offer. Our goal is always to help you chose the siding that addresses your needs and fits within your budget.
The benefits of siding include:
Protection from severe weather
Stand-out aesthetics
Long-lasting durability
Energy efficient solution
Affordable cost
When it comes to siding, the material should be installed by individuals who are familiar with the weather in your area. At United Roofing, we have offered siding services in Southern New Hampshire for more than 15 years. We know about the danger that various weather conditions cause and are skilled in protecting you and your family though our professional siding services.
To request more information about our siding services or set up a free estimate for your home, call us today at (603) 577-8909!