Do You Need Residential Roofing or Siding?
We offer top-quality roofing and siding in Nashua!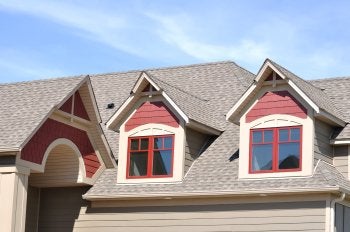 At United Roofing, we believe that the home should be a place of comfort and safety. In addition to offering roofing services in Southern New Hampshire, we offer additional residential services such as siding, bathroom and kitchen remodels, and flooring installation to create the comfortable home you deserve. With more than 15 years of experience, our company has achieved CertainTeed's highest credential level of SELECT ShingleMaster™. This is the top level CertainTeed roofing credential, and represents the highest standards of excellence, quality and knowledge in the shingle roofing industry. An SSM has shown extensive knowledge of shingle installation and quality through rigorous testing, and have provided CertainTeed with proof of workers' compensation and liability insurance. Only an SSM can offer you the highest level of SureStart PLUS™ extended warranty coverage when an Integrity Roof System is installed on your home. Our fully insured company offer five-year workmanship warranties and can take care of any roof-related issues you experience!
Our residential services include:
Roofing: Reliable roofing protects your home from the elements such as rain or sunlight. An efficient room can help keep your home at the right temperature throughout the year. Whether you are in need of a brand new roof or looking to make repairs on your existing roof, we are prepared to provide you with our professional roofing services.
Siding: Siding is a beneficial construction project that will protect you and your loved ones from weather severe conditions. We offer various types of siding and can help you choose the right materials for your property.
Receive the stand-out customer service you deserve!
No matter what service you may need for your home, our team at United Roofing is here to ensure that you receive the very best. All of our professionals are familiar with material that we use and can provide the exceptional results you need. Our professionals will never act before speaking with you and promise to have a clear line of communication at all times.
If you are in the Nashua area and are in need of roofing or siding services for your home, we would be glad to help you. Please contact us today at (603) 577-8909 and request a free estimate from our friendly and honest representatives!