Interested In Roofing Services For A Commercial Property?
We offer reliable, quality service you can trust!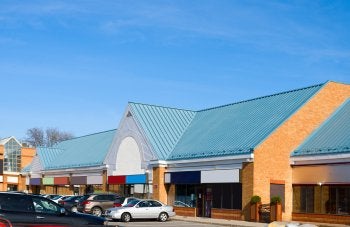 At United Roofing, we want to help you bring to life the business that you've always imagined. A comfortable and stable environment is essential to running a successful business – and this begins with a durable roof. The right roof will help keep the temperature in your place of work comfortable, which allows employees and clients to thrive. We offer Southern New Hampshire roofing as well as other options to fit your needs. Our trained professionals will help you choose which roofing best fits your project by taking into consideration your overall goals and budget restrictions.
Our commercial roofing options include:
Asphalt: Asphalt roofing is common because it is able to waterproof your roof and protect it from weather such as rain and snow. This type of roofing is both affordable and attractive options for your place of work.
TPO & EPDM: TPO and EPDM roofs are used for flat and low slope roofing systems. Each roof has its own advantages that can fit your properties' needs. Both EPDM and TPO are the most durable, reinforced membranes for low maintenance and longevity on commercial and industrial buildings.
Metal: Metal roofs are a lightweight, long-lasting roofing option which can be Energy Star efficient and the end to ice dams in the winter months.
No matter what type of roof you would like us to install for your commercial space, we will ensure that is installed with careful precision. Our professionals are not only trained in installation of various types of roofs, but also in listening to your needs to determine the best solution. Please call us today at (603) 577-8909 and let us know how we can help you achieve your ideal commercial roofing goals.