Learn About United Roofing
Meet Our Roofing Experts with 20+ Years of Experience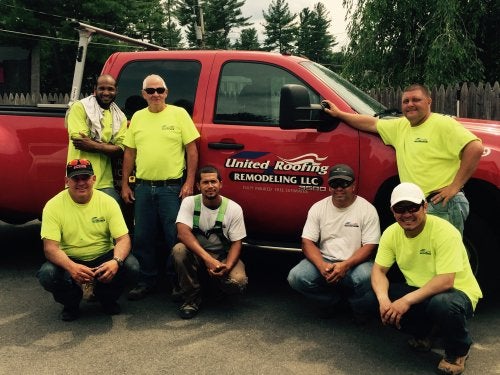 Our roofing business, United Roofing, started out of a pickup truck. Over the years, we have grown into a larger company that has become known for its excellent roofing and construction services in Nashua and Manchester, NH. With the owner of our company being born and raised in the local area, we have first-hand understanding of the New Hampshire climate and its effects on residential and commercial roofs. We have more than 15 years of experience behind us, which helps us to better anticipate the needs of our clients and administer exactly what is needed every time.

We have many client's from the Southern new Hampshire including Hudson NH, Milford NH , Hollis NH, Nashua NH, Merrimack NH, Amherst NH, and More.
There are many reasons to choose United Roofing, including the following:
We are fully Insured.
We offer a five-year workmanship warranty.
We offer excellent product warranties.
We give honest roofing advice.
We provide reliable and quality service.
We keep our prices reasonable.

We offer certified roofing for residential and commercial customers!
At United Roofing, we promise to provide you with great roofing services, but don't just take our word for it. We have received various certifications that prove to our clients that we are prepared to provide them with the services they deserve.
Our certifications include the following:
Carlisle Syntec Certified Installer
CertainTeed Select ShingleMaster
In addition to the certifications listed here, we are also fully insured and OSHA-compliant. For further information about our Southern New Hampshire roofing services, contact us today at (603) 577-8909.